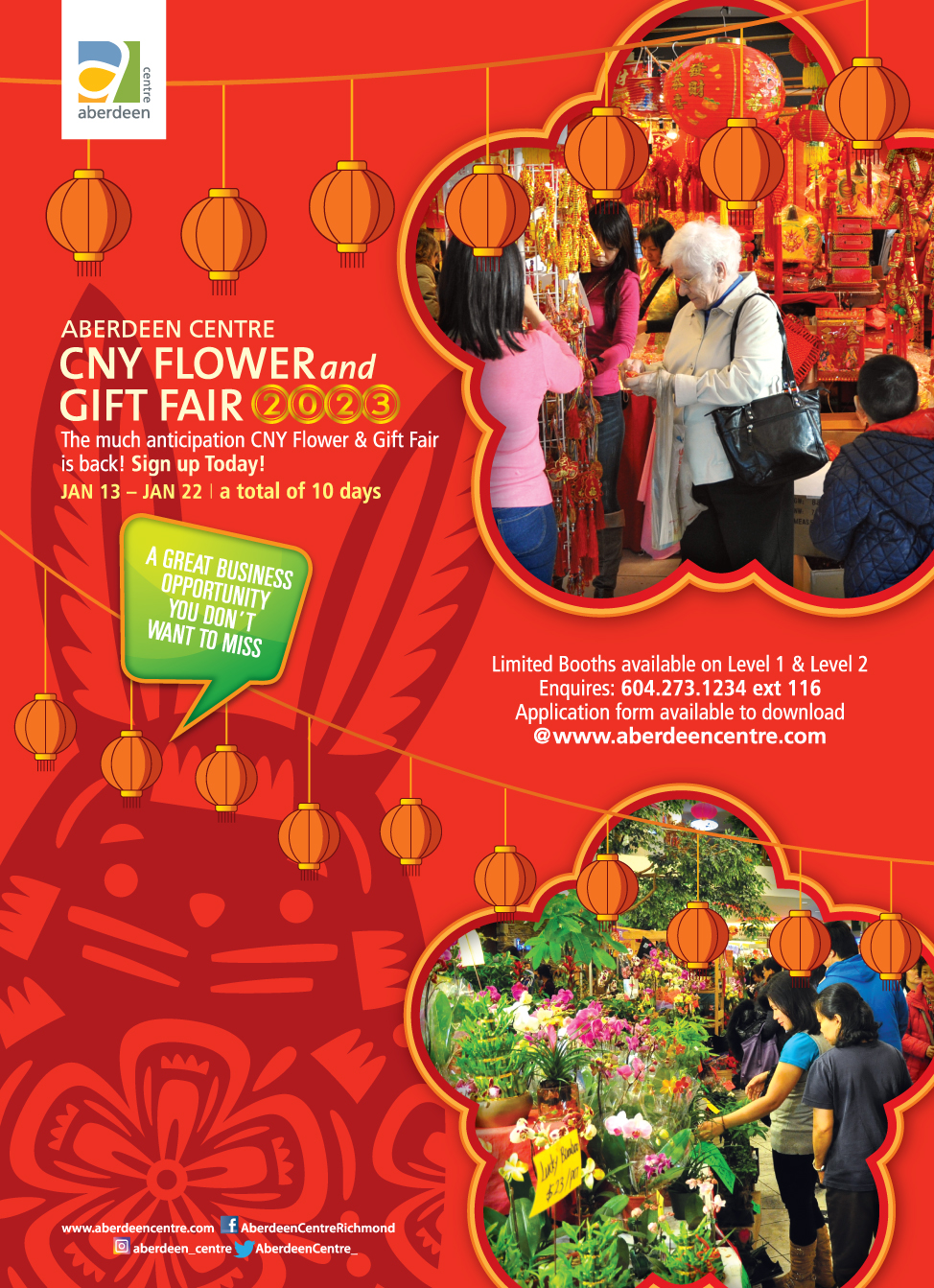 Duration:January 13 – 22, 2023 (a total of ten days)
Fair Location: 1/F, 2/F
Application Deadline: November 04, 2022 (Friday)
Celebrating Chinese New Year in a fun, cultural extravaganza of activities is a famous Aberdeen Centre tradition since 1989. In welcoming the Year of the Rabbit, our highly anticipated Chinese New Year Flower & Gift Fair 2023 is scheduled to take place from January 13 to 22 (for ten days) in 2023. We are currently recruiting all interested vendors to capitalize on this prosperous business opportunity. Booth space is limited, so act early and submit your booth application today.

Note: For safety reasons, we will not be able to accept food vendors who must prepare food on site. Vendors specializing in Chinese New Year themed products will receive priority acceptance.
Apply:
Download the Application Form.
Download the Fair Floor plan
1. Complete All Fields on the Form.
OR
2. Submit by fax to 604-270-9963, by mail or by hand before November 23, 2022.
3. Upon review of your application, a venue representative will be in contact with you.
Aberdeen Centre will review all applications upon submission. Only eligible applicants will be contacted. Thank you for your interest.